Posts Tagged 'accommodations'
Costa Rica Luxury Rentals Featured in Prominent Media Outlets: Steve Gruber's Wildlife and Florida Sportsman Magazine Spotlight Superior Fishing and Accommodations











Los Sueños, Costa Rica (PRWEB) April 27, 2008
Costa Rica Luxury Rentals (http://www.crluxury.com/?ref=P01), located on the central pacific coast of Costa Rica within the confines of the world renowned Los Sueños Resort and Marina announces that it will be featured prominently in both print and television media outlets in April and May of 2008.
The April 2008 Edition of Florida Sportsman Magazine, has published the article, "Plugging for Yellowfins" by Blair Wickstrom. This article detailed their excursions from the Los Sueños Marina in search of sailfish, mahi-mahi and tuna in one of the best tuna fishing grounds in the world. Mr. Wickstrom, the Publisher of Florida Sportsman Magazine had this to say about his trip to Los Sueños, "How can you beat 50-pound mahi mahi, 100-pound pacific sails and large yellowfin tuna on topwater? It's not easy, but you did it, by providing all of the above, plus friendly English speaking guides, wonderfully comfortable accommodations and some fantastic dinners to cap it off. Not only did I have one of my more memorable days on the water, but your staff at CR Luxury Rentals made our family's stay effortless and enjoyable."
This May, Steve Gruber's Wildlife a featured program on The Outdoor Channel will feature a two part episode on the fishing off of the central pacific coast of Costa Rica and Cost Rica Luxury Rentals. Steve Gruber's Wildlife is seen by over two million viewers weekly.
These television episodes will feature some of the best fishing in the world and of course show off the many other recreational amenities that Costa Rica Luxury Rentals has to offer its guests, such as golf, world class beaches, casino, restaurants and much more. Mr. Gruber was so impressed with the facilities and accommodations that he is currently planning a second show in Los Sueños and had this to say, "Costa Rica Luxury Rentals is a first class operation and the first place I call before planning the trip of a lifetime!"
The first episode will air the week of May 5th and be shown three times:

    Monday, May 5th – 11:00 AM EST
    Thursday, May 8th – 3:00 PM EST
    Sunday, May 11th – 3:30 PM EST
The second episode will air the week of May 12th and also be shown three times:
    Monday, May 12th – 11:00 AM EST
    Thursday, May 15th – 3:00 PM EST
    Sunday, May 18th – 3:30 PM EST
Please check with your cable or satellite provider for The Outdoor Channel.
"Costa Rica Luxury Vacations could not be more proud to be featured virtually simultaneously by two well respected media sources. It allows us to not only show off our luxury vacation rental properties and first-class facilities but also expose Los Sueños and Costa Rica as a vacation destination to millions of potential guests. Costa Rica is directly served by major airline carriers and is a short flight from many North American cities and is waiting to be discovered by those looking for the perfect vacation. We invite everyone to investigate what we think will be the trip of a lifetime" stated Marcela Laborde, President, of Costa Rica Luxury Vacations and Tours.
About Costa Rica Luxury Vacations and Tours

Costa Rica Luxury Vacations and Tours (CR Luxury) offers an exclusive portfolio of privately owned vacation properties within the world-renowned Los Sueños Resort and Marina. Vacationers and business guests enjoy access to the resorts world-class amenities including a 200 slip international marina; championship golf; private beach club; casino; spa; restaurants of the beautiful Marriot Los Sueños Ocean & Golf Resort. CR Luxury condominiums and villas offer the perfect base to explore the riches of Costa Rica's Central Pacific Coast including national parks, sport fishing, canopy tours, river rafting, surfing and much more.
For more information, please go to CRLuxury.com or call toll-free 866.525.2188.
About This Press Release

This press release formatted and submitted by Visual Data Systems (http://www.VisualDataSystems.com) the leader in online marketing, design and consultation for the vacation rental industry.
###






Attachments





©Copyright 1997-
, Vocus PRW Holdings, LLC.
Vocus, PRWeb, and Publicity Wire are trademarks or registered trademarks of Vocus, Inc. or Vocus PRW Holdings, LLC.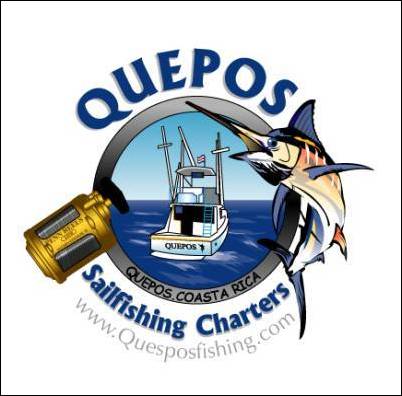 Quepos Costa Rica (PRWEB) September 12, 2006
Quepos Sailfishing Charters is pleased to announce that we are now representing over 60 fishing vessels in Costa Rica. Quepos Sailfishing Charters is the most unique Charter operation in Costa Rica as rated in Marlin Magazine, Best Life Magazine, SaltWater Fishing Report Magazine, Executive Traveler Magazine and recently featured on ESPN.
The Quepos Sailfishing Charters staff is very well versed in Costa Rica Travel and can answer any question that a first time traveler to Costa Rica or the many repeat guests still might have. They provide transfers, accommodations in a wide variety of hotel and luxury villa accommodations. They offer fishing packages and vacation packages that cater to all accommodation needs and budgets
Quepos Sailfishing Charters represents the largest fleet in all of Costa Rica offering boats to accommodate every anglers needs that also works with their budget. Boat sizes range from 26″ to 46′ and can accommodate budgets from North Pacific to South Pacific Coasts of Costa Rica.
# # #
Related Costa Rica Press Releases
January 10, 2011 @ 2:35 pm
by
The Library of Congress
Question by John: what is the best beach in Costa Rica for beginner to intermediate surfers with accommodations?
I am looking to plan a trip this summer to Costa Rica and wanted to spend it surfing with a few friends and stay at a cheap/safe place. Where is a good area for that, that is also conducive to surfing conditions for beginner to intermediate surfers?
Best answer:
Answer by Slippy
this doesn't actually answer your question, but if you were to go to puerto rico instead, i highly recommend Surf N Board in Rincon (link below). The couple that runs it is awesome and they drove us to beginner beaches each day and gave us lessons. The rooms were cheap but really nice and the lessons were great and very reasonably priced. And the rooms also look out onto the rainforest. And there are tons of great local restaurants nearby.
Give your answer to this question below!